This article will guide you through how to install your license to the Rencore Migration tool.
To be able to unlock analyses in Rencore Migration tool you must apply a Rencore Migration license key. This key is a cryptic text that is usually delivered by email. The following sections describe how to install this license key on your computer so that it can be found by Rencore Migration.
Note: When copying the license key from your email, please ensure to copy only the key.
1. Start Rencore Migration tool.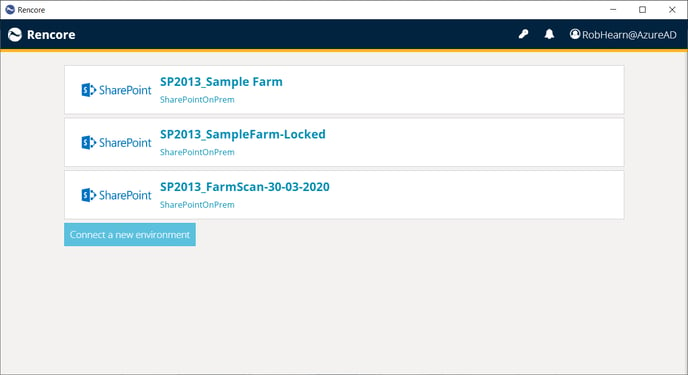 2. In the header of the application click on the "Manage Licenses" icon.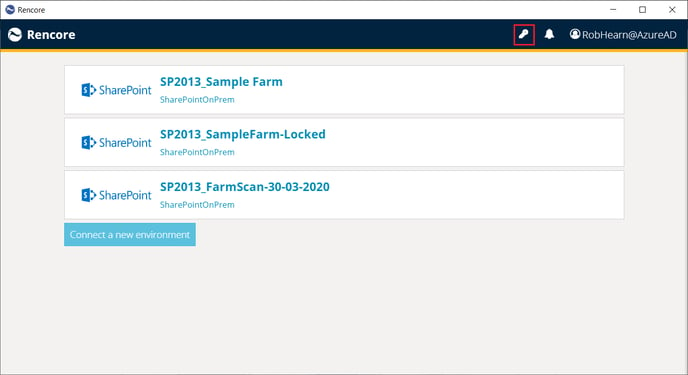 3. On the "Manage Licenses" page click the "Add Licenses Key" button.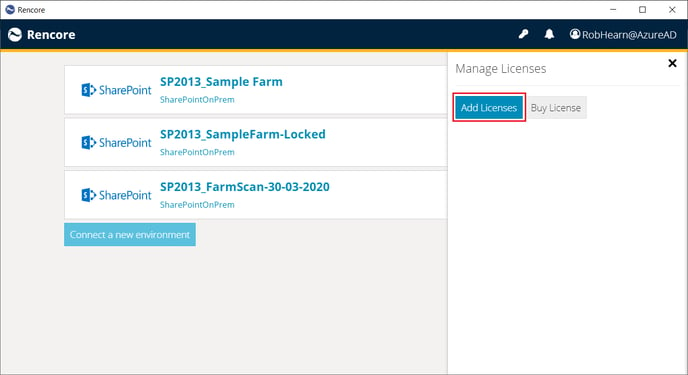 4. Paste your license key into the text field and click "Add License".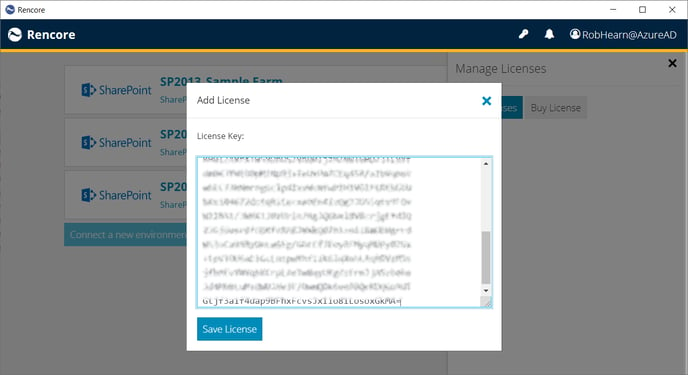 5. After successful installation of the key, your license is displayed in the section "Manage Licenses"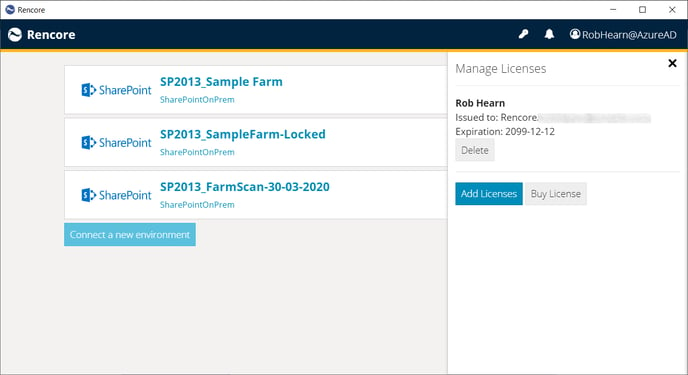 Now your license has been applied to the Rencore Migration tool.